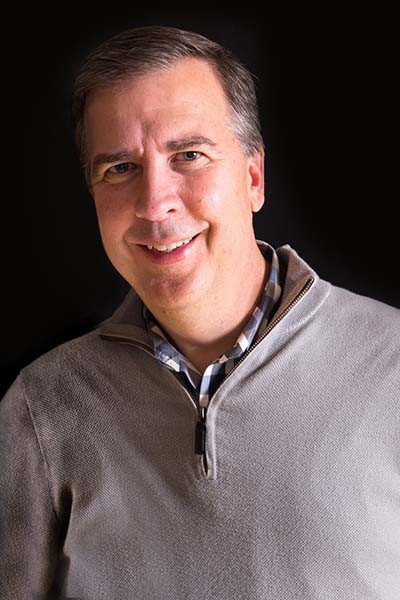 It is with extreme sadness that I tell you of the passing of a most cherished member of the General Data family.
Jim Bacho passed away suddenly and unexpectedly while on vacation on Tuesday, 11/29.
Jim has been a part of the General Data team and family for a long time.  He came to us in April of 2003, helping us manage and grow our sales across General Data's business divisions.  In 2005, Jim took over our new Healthcare division.  Through his tireless efforts, ingenuity and dedication, Jim made General Data Healthcare into one of the premier, internationally-recognized companies in healthcare, particularly in the pathology/histology lab.
Jim was the inspiration and driving force behind many of our healthcare products.  His ingenuity contributed to many of our vendor's designs and improvements.  Jim's efforts have enabled healthcare providers to eliminate errors, provide better patient care, and save lives.  One of his greatest achievements was his development  and mentoring of an outstanding team to execute his vision.
Jim's kindness, warmth, generosity and selflessness touched everyone he met.  He was loved and respected by all here at General Data, our customers and business partners.  Although we now span multiple business divisions and facilities across the county, Jim always made an effort to personally get to know each individual General Data team member.  He was always there to ask about their lives and families and offer kind words, compliments and encouragement.
It is difficult for me to find the right words to express my feelings of this loss.  For me, Jim was a trusted partner, an advisor, a confidant, and a very good friend.  I am forever grateful to Jim for his dedication, contributions, loyalty, inspiration and friendship.
My heart goes out to Jim's wife Gayle and children Andrea and Lauren.
Jim's official obituary and funeral arrangements details are located at:
 http://www.dmefuneral.com/obituary/James-S.-Jimmy-Bacho-Jr./Alexandria-K...
Please join me and the entire General Data family as we will always keep Jim and his family in our thoughts and prayers.
With the heaviest of heart,
Pete Wenzel
CEO
General Data
-----
In lieu of flowers, the family requests that donations be sent to:
St. Paul Of The Cross Passionist Retreat Center
148 Monastery Drive
Pittsburgh, PA 15203
Please designate "In memory of Jim Bacho Jr." on your donation.