Mobile Label Printing For Error-Free Bedside Specimen Collection
If you would like to provide your nurses and clinicians with convenience and improved workflow while ensuring patient safety, Honeywell PB22, PB32, and PB50 mobile label printers allow the user a wide variety of choices for bedside specimen collection. Easily mounted to a WoW cart, these printers are easy to use, low maintenance, and can be mounted so that they are easily within reach without impeding workspace.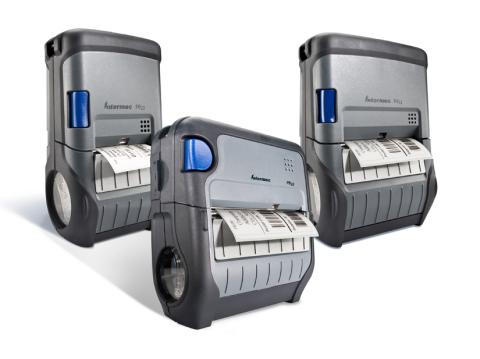 ​ (click photo to enlarge)
See Mobile Scanning and Printing With The Honeywell PB Series Mobile Label Printers
Lightweight & Compact for Convenient Mounting on WoW Cart

Hospital clinicians want efficiency, accessibility, ease of use, low maintenance, and the ability to provide a high level of patient care; and the PB series answer each of those needs. Each unit offers a small footprint, and mounting on a WoW cart will free up valuable workspace. These mobile label printers can even be mounted on the side of your computer screen for easy access right next to the patient data screen.

Increased Efficiency Improves Patient Safety and Level of Care

The PB Series is designed to fit your workflow and to save time in high acuity units with copious amounts of medical equipment. Scanning a patient wristband and printing a label at the bedside is considered best practice, and in-room printers are recommended by patient safety agencies, particularly for medication administration and specimen collection. Ideally, each bed will have its own scanner and printer combination to allow the maximum level of patient safety and provide the highest level of patient care.

Wide Variety of Options Allow Integration into Existing Infrastructures

Characterized by a wide variety of options, including WLAN, Bluetooth, Serial, and USB, the PB series contains integration features that allow them to fit easily into varied network infrastructures. What's more, they are a perfect complement to other Honeywell mobile computers and software, but not exclusive to them, and therefor can be integrated into other environments.

User-Friendliness Assures Clinician Satisfaction

Positive Patient Identification is the top Joint Commission patient safety goal, and mobile printing for bedside specimen collection and labeling helps ensure this patient safety goal. The PB series is designed for improved workflow and task execution; preventing label mix-ups and potential errors associated with centralized label printing.
Product Specifications and Details