The Next Evolution in Touch Mobile Computing
Today's workers want a device that is every bit as contemporary and easy to use as the smartphone they use every day. They need a device that will last for years, built for all-day everyday enterprise use, with all the features they need to enable workers to achieve peak productivity and keep their data secure. The TC51 Touch Computer from Zebra delivers it all. Now they no longer have to compromise device design for enterprise functionality - or enterprise functionality for device design. They get a business durable industrial device that looks and feels like the most popular consumer-style smartphones to meet worker expectations, along with the enterprise-class features, power, security and manageability their business requires.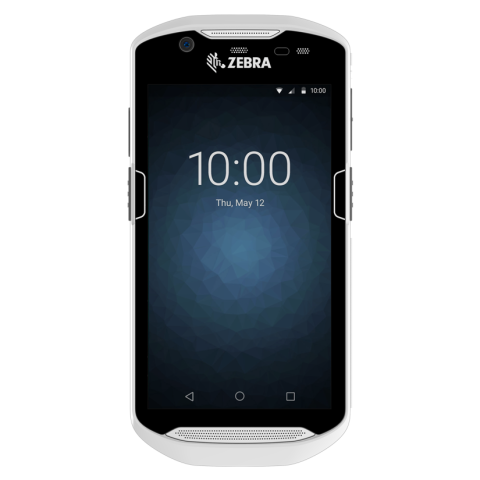 With the TC51 Touch Computer, you get it all... Beauty, Brains and Brawn!
Maximum Display Size
Five inch display offers plenty of real estate for graphics intensive applications
Best-in-class outdoor readability - high definition screen is easy to read, even outside
Advanced Touch Panel Technology
Advanced capacitive touch panel delivers maximum data entry flexibility
Multi-touch support enables familiar interactions scuh as pinch-and-zoom
Rugged and Ready For Your Business
Survives 6 ft. drops to concrete with rugged boot accessory
Survives 500 1.6 foot tumbles
Unibody design provides extra impact protection
Corning Gorilla Glass touch panel and imager window
Tempered glass screen protector accessory
Best-In-Class Audio
Two microphones
Advanced noise cancelling algorithms
Front facing speaker that delivers up to 108 DB SPL
Four times the loudness of popular smarthphones. 
A Mobile Computing Platform To Do It All
Run everything your workers need to take care of business - including multiple graphics-intensive apps at the same time.
Blazing fast 1.8 GHz hexa-core processor
Standard 2GB RAM/16GB Flash memory to handle it all
Android Nougat 7.0, plus support for future versions of Android for great investment protection
World Class Data Capture
1D/2D Industrial barcode scanning - ready for any type of barcode today and tomorrow
Mobile/digital barcodes - easy deployment of mobile coupons and loyalty programs
Capture and process entire documents in a single scan
High resolution photos and videos for proof of condition for deliveries, maintenance and more
Capture signatures for payment transactions
NFC based information rady for the technologies of the future
Ultimate Scanning Performance
Capture 1D and 2D barcodes in practically and condition - damaged, dirty, scratched or poorly printed
Extraordinary working range - 24 in away - significantly farther than other products twice its size
Omnidirectional scanning - just point and shoot
Wide field of view - easily capture large barcodes
Exceptional motion tolerance - no need to pause between scans, captures data as fast as your workers can pull the trigger
Use the Zebra TC51 Touch Computer for: