Linerless Labels Are A Cost Effective and Eco-Friendly Alternative To Standard Labeling
Linerless labels are, quite simply, pressure-sensitive labels that do not have a liner. They are made with a special release coating applied to the face of the label which allows the labels to be wound on a roll without the adhesive sticking to the label below it. This release coating not only prevents them from sticking to each other but also creates a UV, chemical and moisture resistant barrier.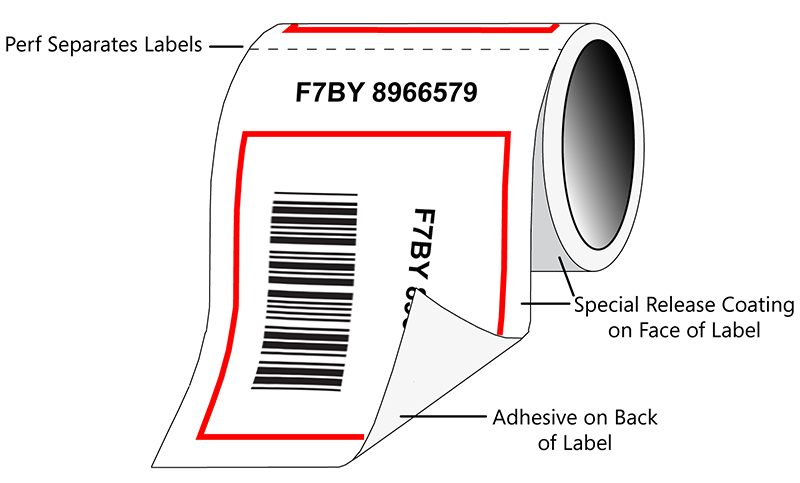 Our linerless label rolls have up to 60% more labels per roll which translates to savings on material, freight and storage costs versus standard linered labels.
The time spent printing and changing out label rolls is eliminated, as well as time spent managing and disposing of the liners which can increase the productivity of your employees.
Increased Workplace Safety
Potential workplace injuries are prevented by removing the hazard of slippery liner waste on the warehouse floor.
Linerless labels reduce a company's solid waste stream, eliminate silicone in landfills and help achieve corporate "green" zero-waste initiatives.
Pre-printed linerless labels offer a significant ROI for high-volume applications because there is no prep time required for printing, no equipment to purchase or maintain and no inventory or replenishment concerns for printer consumables.
Recommended Applications For Linerless Labels
Asset Tracking and Identification
Want To Know More?
Request more information or ask us a question about the Linerless Labels
You May Also Be Interested In